Risk Management Automation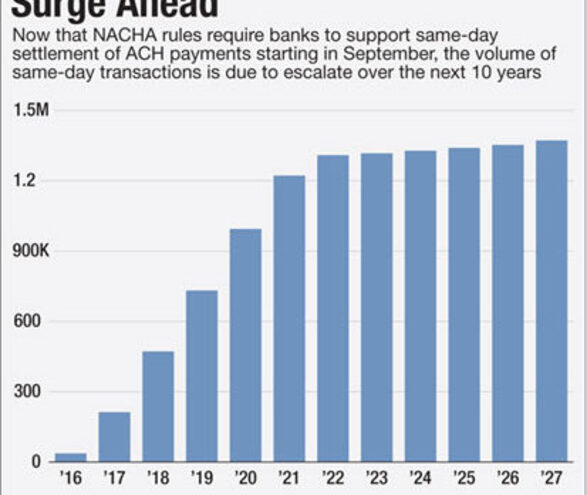 Wednesday, January 2, 2019
Laru's product and support team want to spend a day with customers and FI's in a one-on-one setting to discuss approaches to ACH risk management and identify best methodology for them. In our ten (10) years of experience dealing with banks' of various sizes and business complexities, it is clear that no single risk management approach works for everyone. In these days of budget compression Financial Institution managers are resource-constrained and lack the luxury of researching all available options.
We can be certain of two trends in the payment business: Faster payments and increasing risk complexity. The Federal Reserve Banks, EPN and NACHA have announced plans to speed up payments. In fact The Federal Reserve Bank of Atlanta, which serves as the central operator for the ACH network inked a deal with IBM in January 2016 to modernize its ACH processing services. (For more details) NACHA's phased approach for Same Day ACH commences in September 2016 and spurs growth per chart below.
The hackers in the meanwhile continue to dream up new flavors of phishing attacks through social engineering. The regulatory pressure to "know your customer and your customer's customer" continues to mount.
In response, FIs will need to embrace both; the idea of dynamic due diligence and system automation to act on fast breaking news and trends. Examples of actionable news or trends include a sudden spike in an originator's unauthorized return rate, the decision of a customer to enter a new line of business or the recent announcement of a new computer virus afflicting neighborhood banks and credit unions. [See Elliott's article on Dynamic Due Diligence in this issue.]
With our one-day meeting we plan to look at the FI's business profile, consider the tools at its disposal for analysis and periodic analyses it performs today. Then from there, with Laru's toolkit we will show you ways to better "know your" customers.
Ultimately, this one-day interaction is to focus on identifying processes that will rapidly identify transaction anomalies. But how do you find something that is not "normal"? This is only possible through a rigorous process of measuring the various facets of the origination business and then adding triggers for action. Through examples, dialog and refinement, the relevant tools and analyses for a specific FI will become clear. The management mantra of being able to manage what you measure remains evergreen!